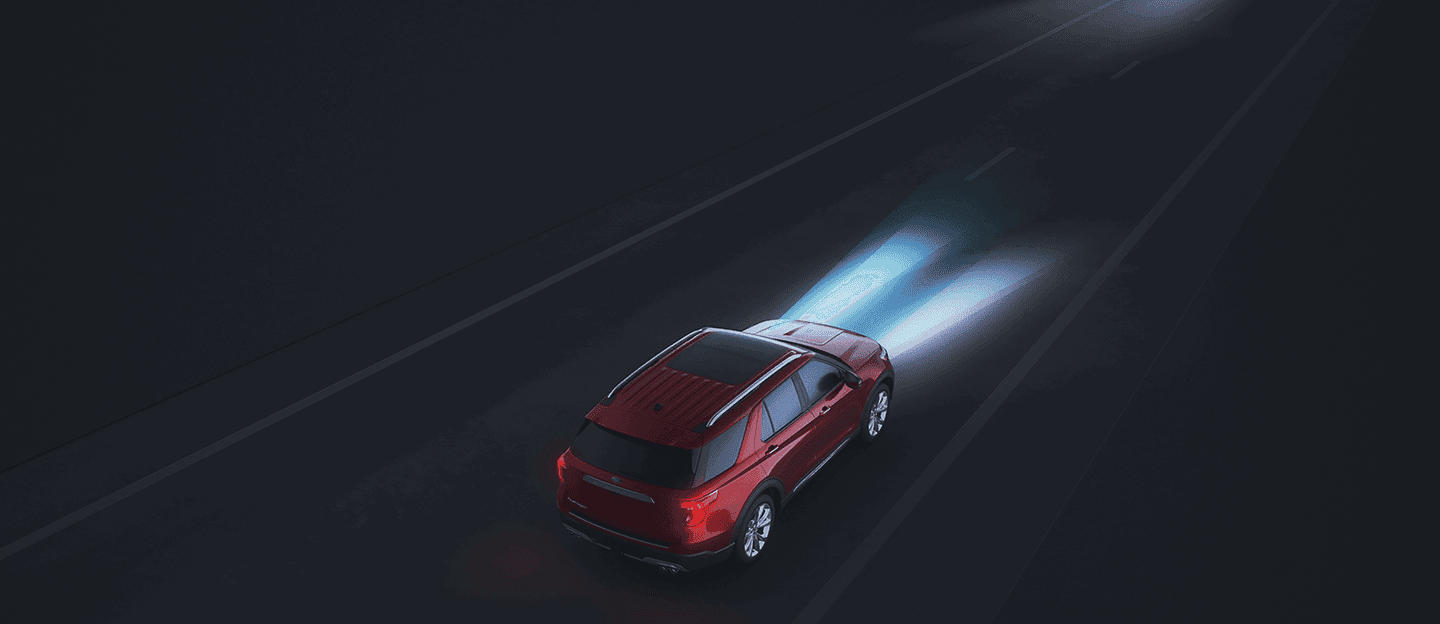 Auto High-Beam Headlamp
The 2022 Ford Explorer has Auto High-Beam Headlamps to keep you safe during low-visibility situations. These lights can sense oncoming traffic and automatically dim as the vehicles pass.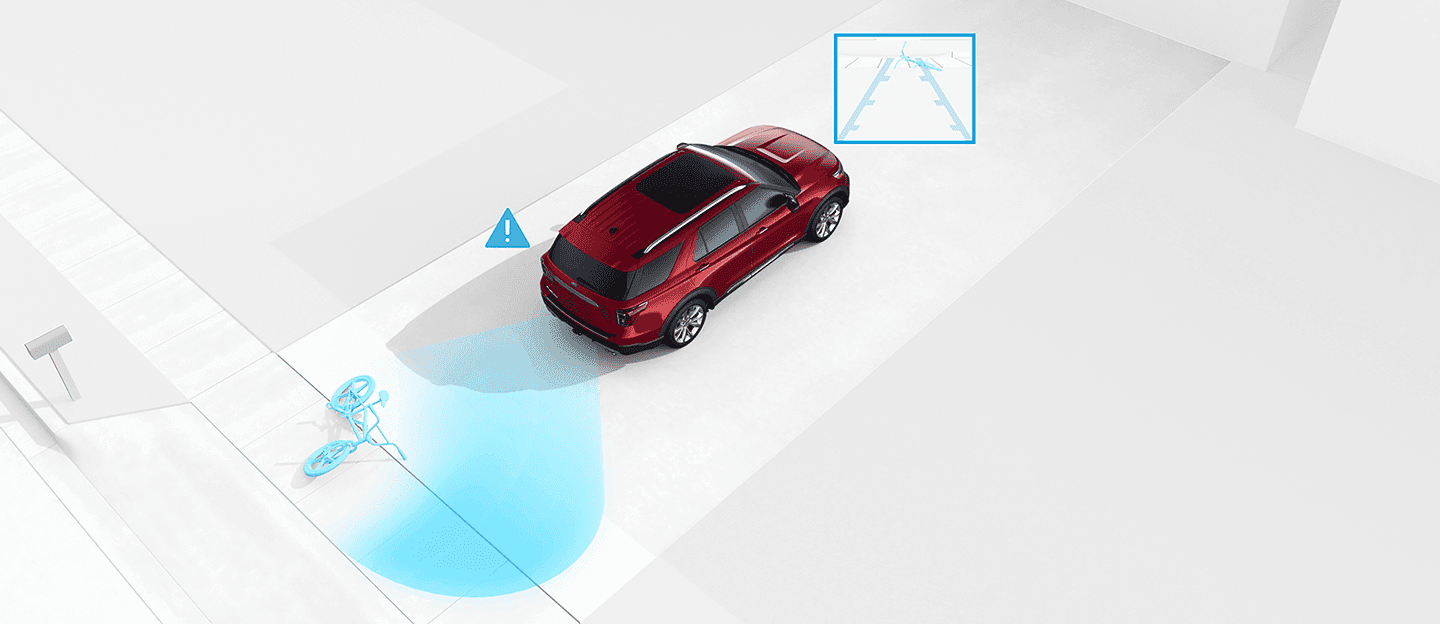 Rear View Camera
This feature gives you a clear view of what is behind you to give you more confidence while backing up. It also comes with a built-in washer to keep your view clear from dirt and debris.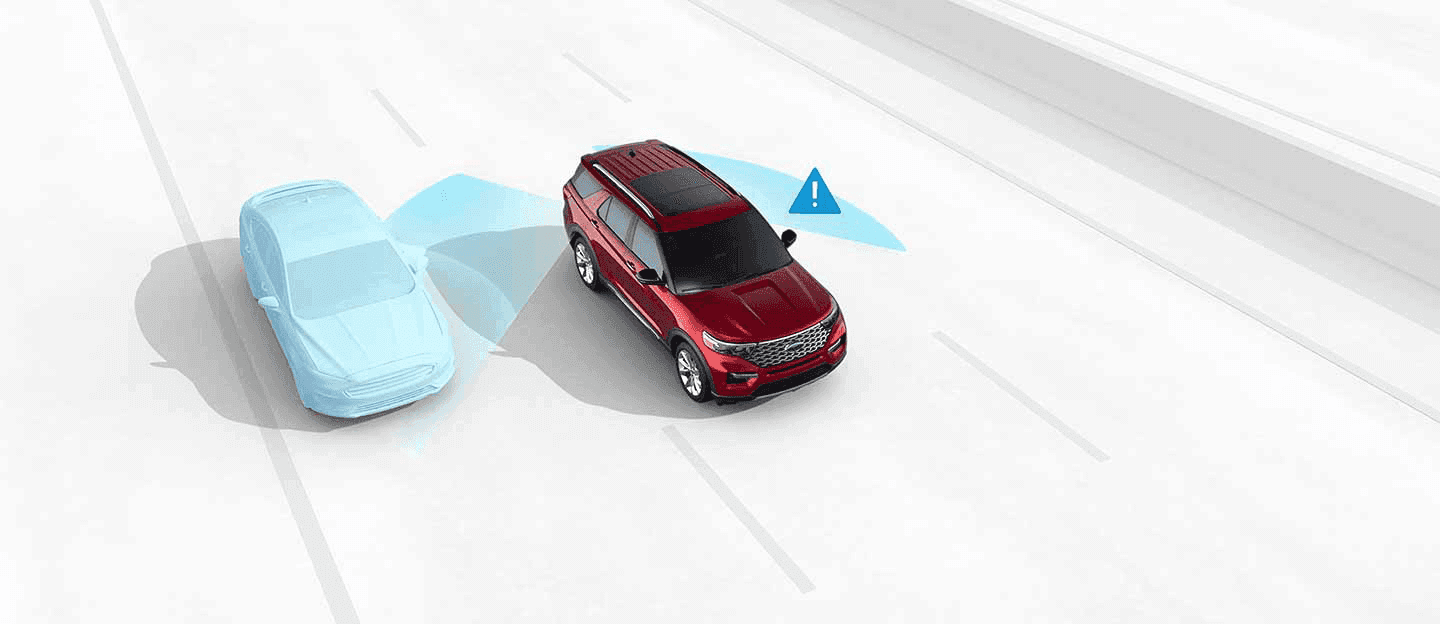 BLIS (Blind Spot Information System) with Cross-Traffic Alert
The BLIS feature in the new 2022 Ford Explorer helps detect and alert you of vehicles in your blind spot. This works alongside the cross-traffic alert system which can detect traffic crossing behind you while you are in reverse.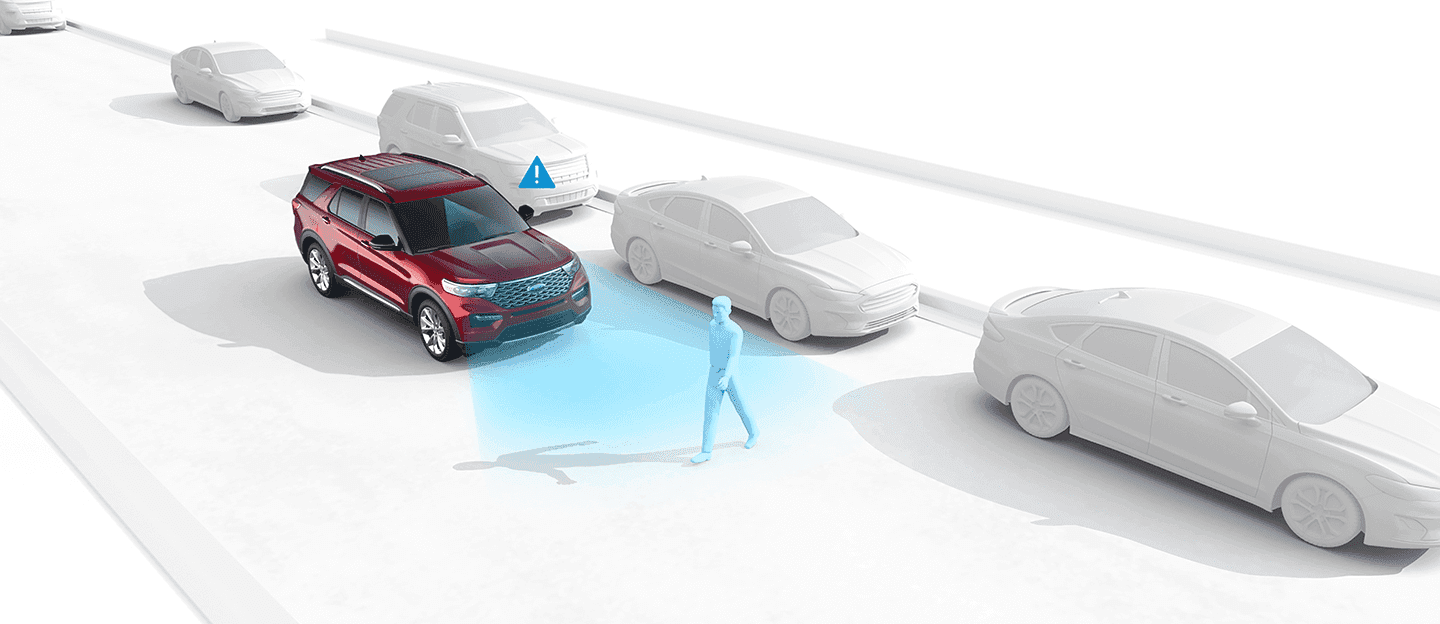 Pre-Collision Assist with Automatic Emergency Braking (AEB)
The Pre-Collision Assist scans the road ahead to check and alert you of potential collisions with either vehicles or pedestrians in your path. If a potential collision is detected and you do not take corrective action then the Automatic Emergency Braking will activate and eliminate or reduce the impact.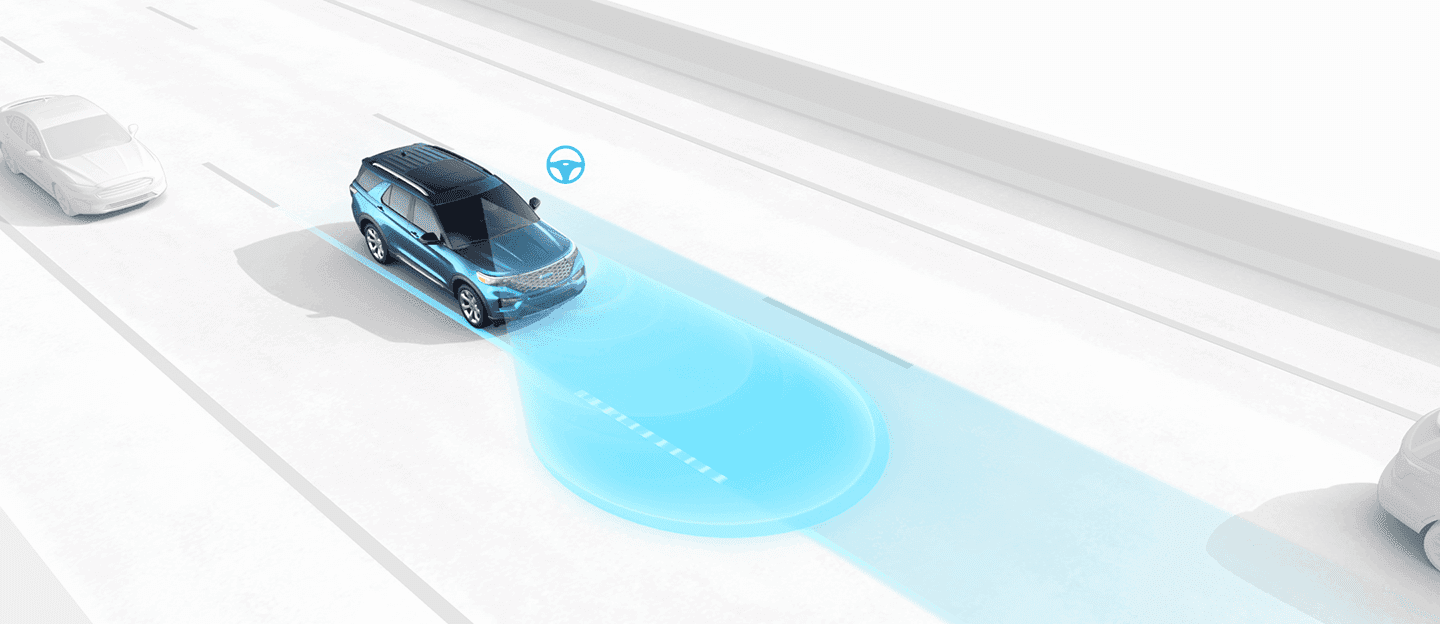 Lane-Keeping System
Lane-Keeping System in the 2022 Ford Explorer helps keep you in your lane. If the system detects you drifting from your lane it will gently steer you back to the center of your lane. If you continue to drift an alert will appear to let you know to take a break.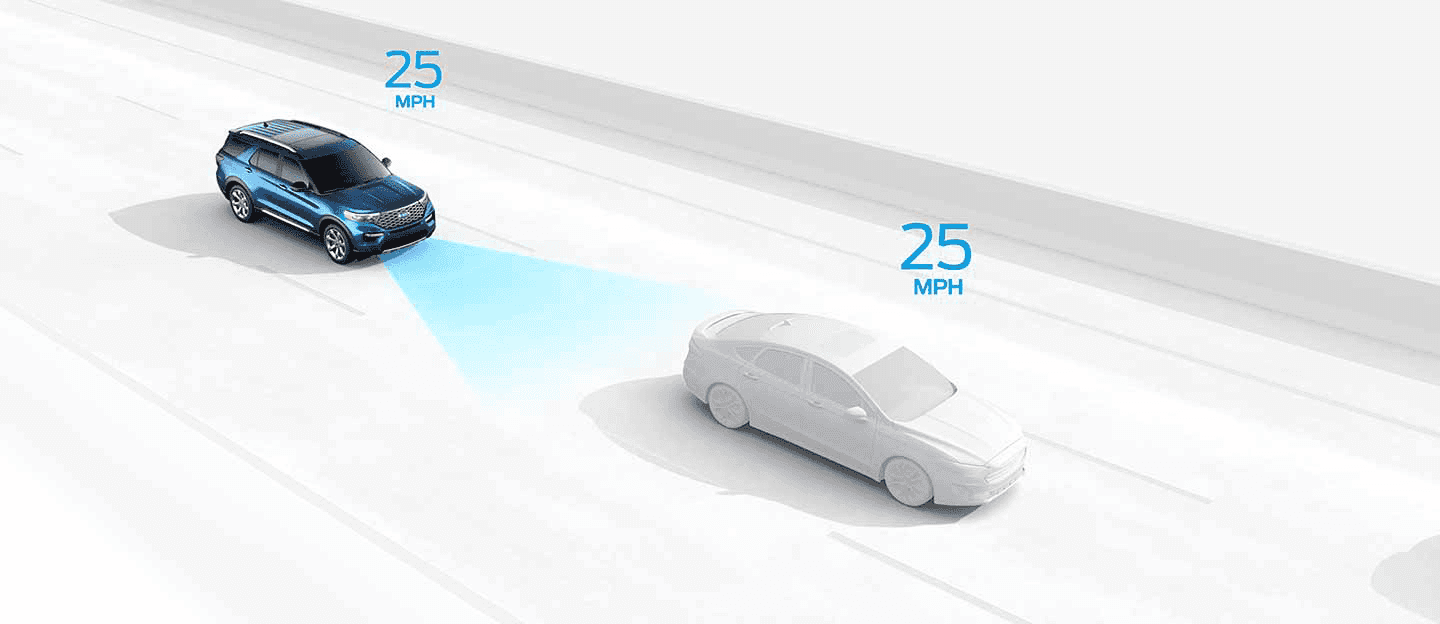 Intelligent Adaptive Cruise Control
The Intelligent Adaptive Cruise Control keeps a pre-selected distance between you and the vehicle in front of you while the cruise control is on. The ACC can also help you come to a complete stop and reduce the number of times that you have to accelerate and brake during traffic.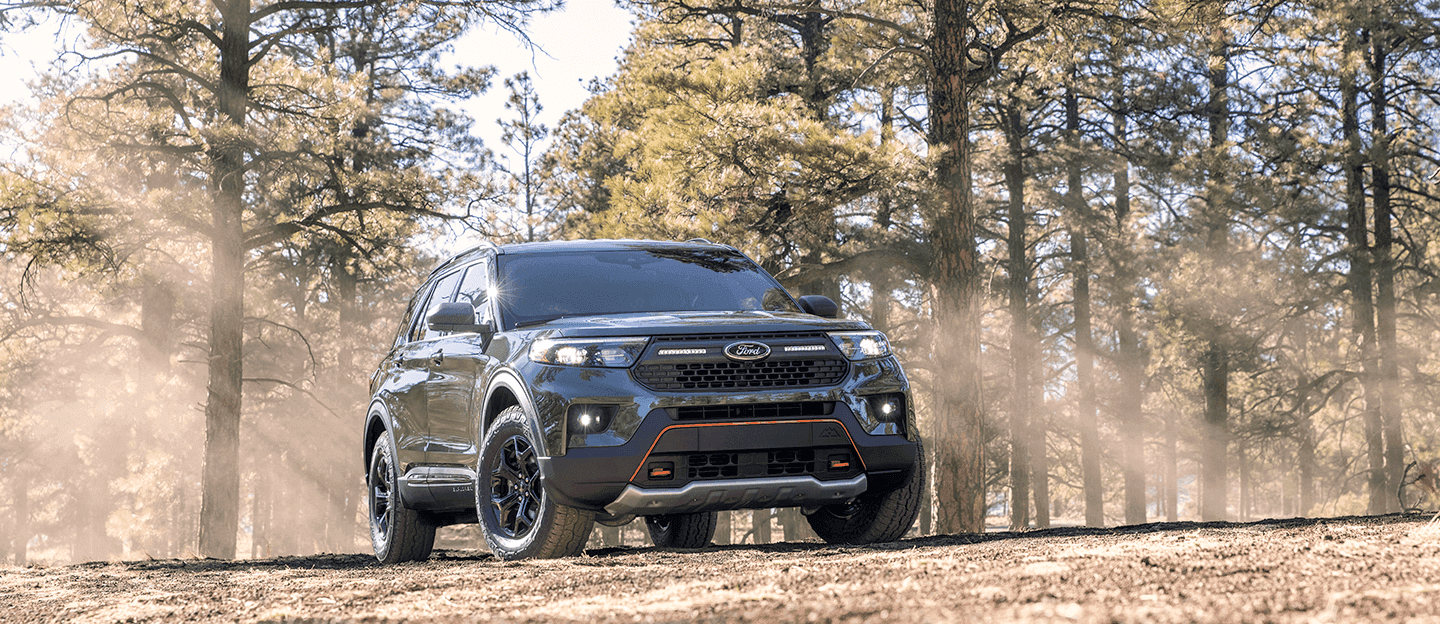 Side-Wind Stabilization
Side-wind stabilization in the 2022 Ford Explorer can help you counteract heavy cross-wind conditions. The system helps to keep you from having to fight the wind and put in extra effort when overtaking large trucks, crossing a bridge, or driving on the open road in your SUV.